Latest news
[ 1 ]
et al. will be open on request! Don't hesitate to contact us at info@architecturecuratingpractice.com
[ 2 ]
Currently on show: "Sympoiesis, Arts of practice in the ecological city". This exhibition was realised by the office UR bureau d'architecture et d'urbanisme in collaboration with Archizoom and presented in EPF Lausanne earlier this year.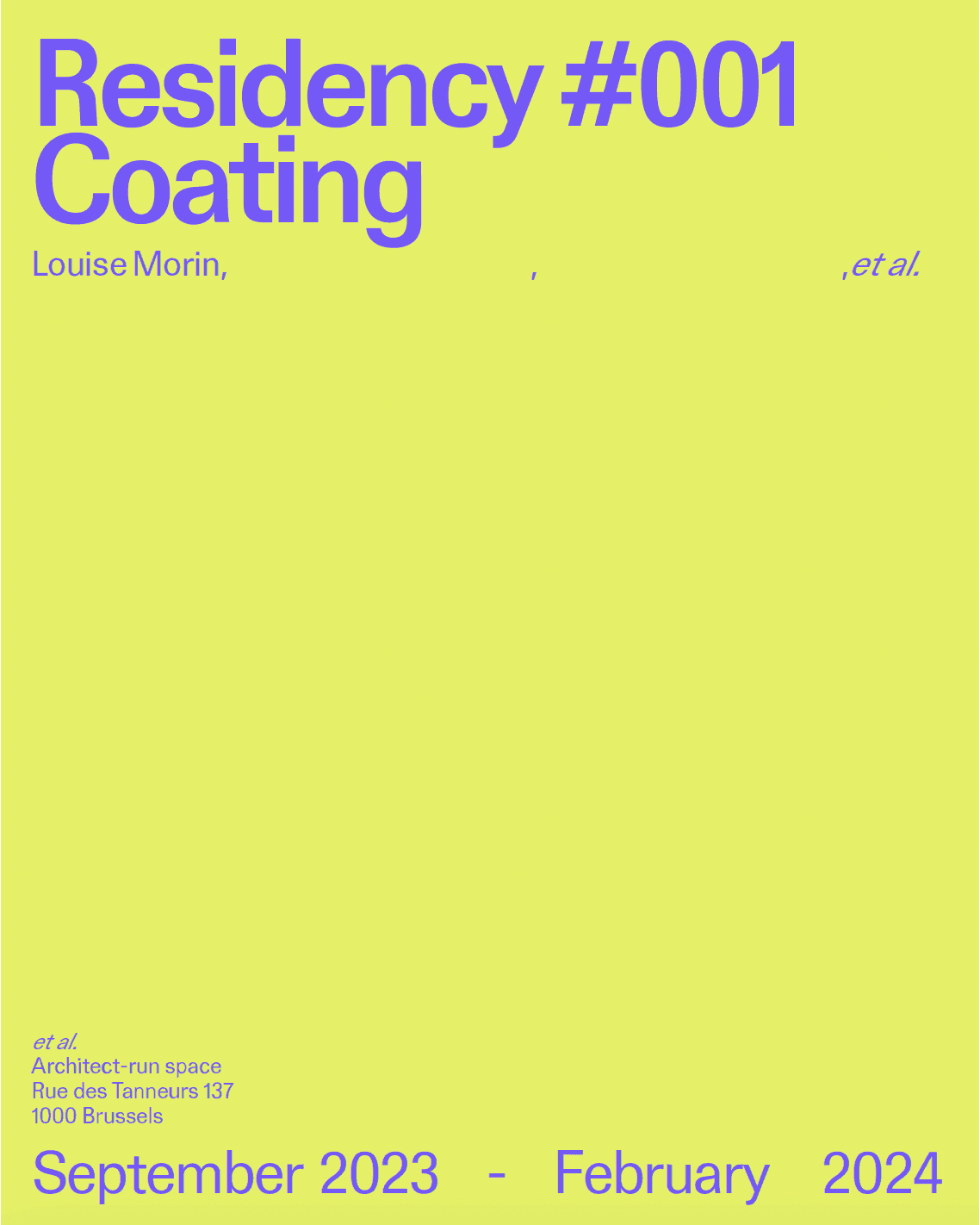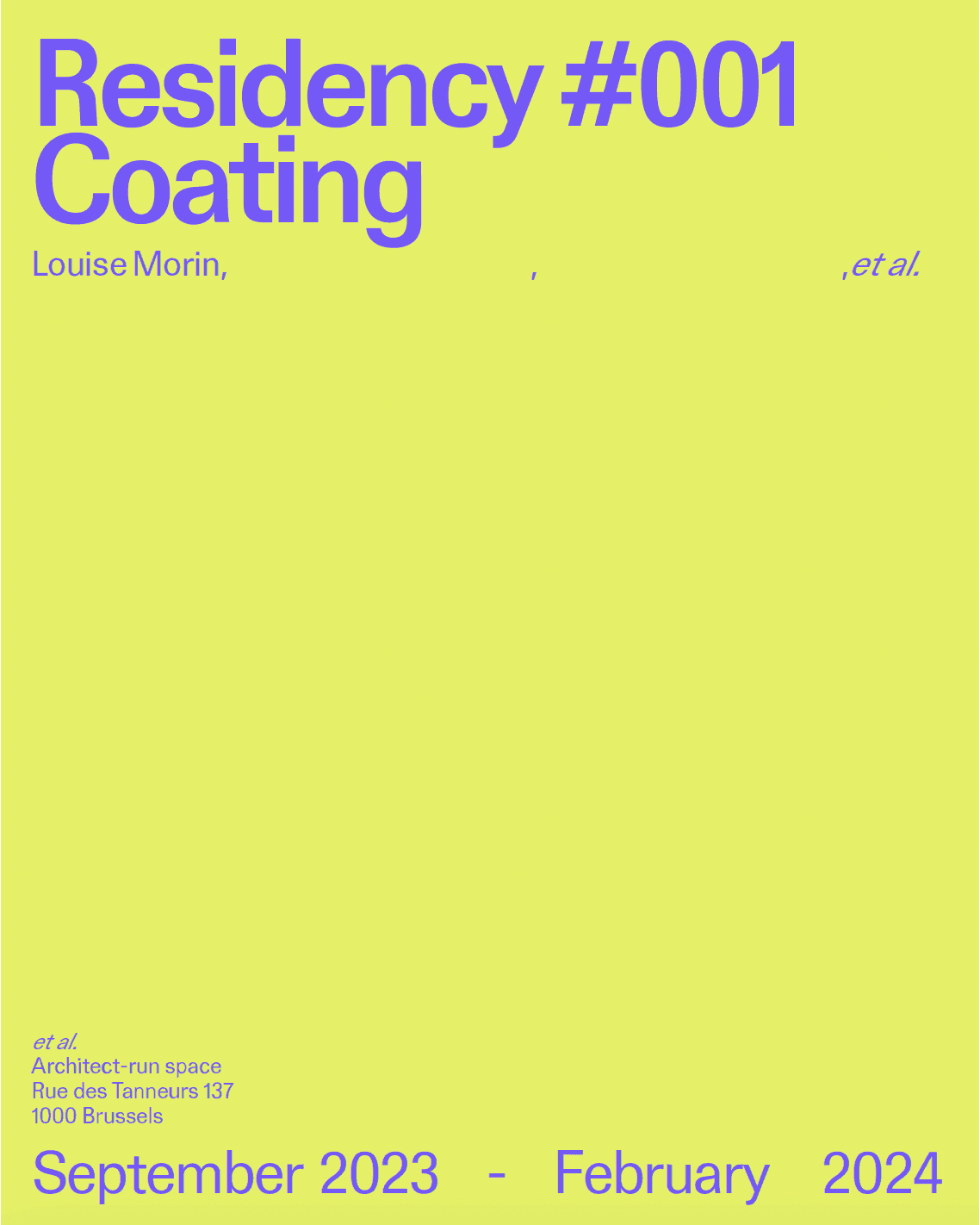 © Bureau DAM
COATING, Louise Morin
et al. Brussels
We are delighted to announce that residency #001 has started! Over the coming five months, Paris-based architect Louise Morin will be working on 'our relationship to (thermal) comfort and the idea of ideal temperature'.    Architecture rarely occupies the public debate except perhaps through the prism of thermal comfort. From global warming and ways to keep our buildings cool in summer on one hand, to energy issues and our heating needs made visible with the war in Ukraine on the other, energy resources have been at the heart of our preoccupations.   Housing insulation is in both cases, presented as the solution to all our problems, where "thermal renovation" is highly supported and largely financed by the state. The materials that are used to carry out these thermal renovations often come from the petrol industry, and if there are interesting practices around alternatives use of material and spatial strategies, Louise Morin wants to address the notion of heating the bodies rather than spaces.  Therefore, she will start a research on the relationship Belgium has for centuries with the textile industry, understanding how these industries have shaped our cities and influenced our interiors. Does this craftsmanship endure to this day?  The exhibition of her research and production will open at the end of February in our exhibition space et al. More soon!
Residency